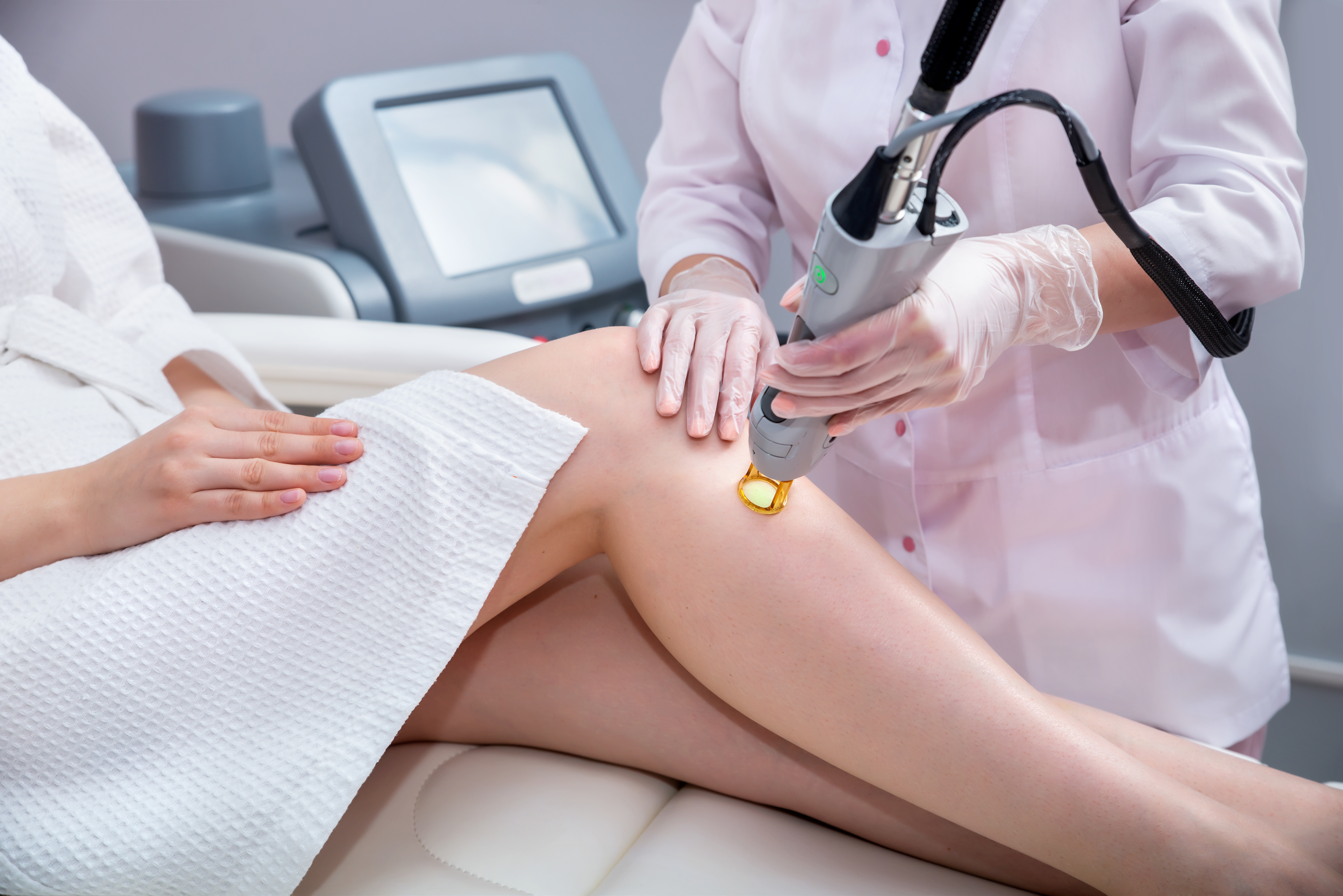 Laser Hair Removal
Now men and women alike are making unwanted facial and body hair a thing of the past – thanks to the GentleMax Pro Laser. No more painful waxing, electrolysis or razors! Can treat men and women of all skin types safely and effectively, year-round.
GentleMax Pro
The GentleMax Pro Laser treatment is the newest and most powerful way to remove hair. Unlike other laser treatments, the GentleMax Pro laser system has been designed to work on any patient with minimal risk (even in darker skin tones) and can remove hundreds of hair follicles at the same time. Unlike most other hair removal lasers, The GentleMax Pro contains two powerful lasers that allow the most effective results with minimal risks.
Frequently Asked Question
How does the GentleMax Pro Laser System work?
The GentleMax Pro Laser treatment removes unwanted hair for long periods of time through the use of new, advanced laser technology. It avoids the limitations of earlier laser hair removal technology by utilizing two lasers in one machine. This allows us to use more powerful settings that give longer lasting results in all skin types.
The GentleMax Pro Laser treatment will simultaneously treat hundreds of hairs and then provide a soothing, cool pulse to the area treated to reduce discomfort. The treatment can take anywhere from a matter of minutes to an hour, depending on the amount of skin being treated. The treatment can be used to remove unwanted hair from any area of the body, including the face, underarms, legs, arms, bikini area, and back.
How many sessions will be needed?
To obtain significant laser hair reduction, most patients will need 8-12 treatments over a 12 month period, and some elect to have maintenance treatment after that.
What should I expect during and after the treatments?
While the GentleMax Pro Laser treatment can be painless, the cryogenic super-cooling spray, which is a feature of the GentleMax Pro Laser treatment, normally provides immediate relief and is appreciated by the patients who've had other laser treatment programs.
What are my limitations after the treatment?
You may resume your normal activities directly after the procedure, although some slight redness may be noticed in the area that was treated. This, or any swelling around the follicles, lasts only a few hours and is an indication that the treatment was successful. The use of a special lotion may be advised, and you can use makeup if you want, but you should limit exposure to the sun. 
RI Dermatology and Cosmetic center is committed to providing advanced aesthetic enhancements and Anti-Aging Medical treatments through MD developed, and supervised services.
Our Staff is highly skilled and trained to perform with the most modern technology. Reduce wrinkles, reduce sun damage, reduce spider veins, tighten skin, remove unwanted hair, and more!
Request A Spa Appointment
Contact us today to set up your first appointment.