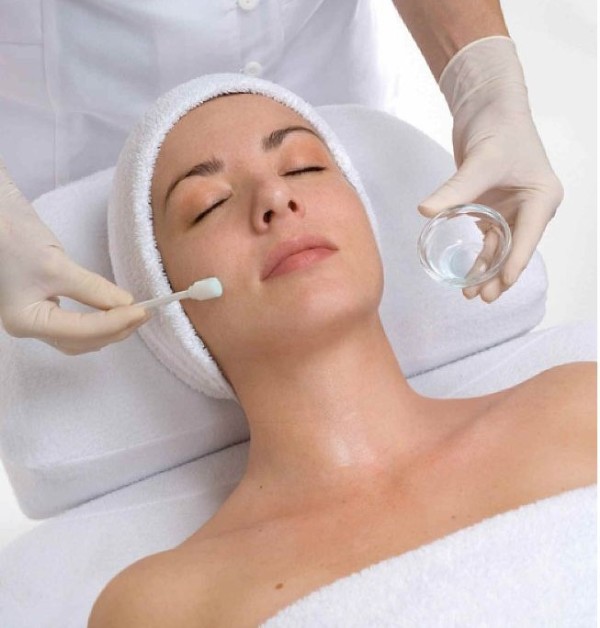 Chemical Peels
Chemical peels will lead to the removal of the surface layers of aged and damaged skin.
Layers of the dead skin cells exfoliate and are replaced by healthier. A chemical peel is a skin-resurfacing procedure in which a chemical solution is applied to skin to peel away the top layers.  Chemical peels are used to treat wrinkles, skin discoloration, acne bacteria, and scars, typically done on the face. A chemical peel can be done alone or in combination with other cosmetic procedures.
Peels Offered
Green Tea Peel (Power Peel)
Replenix MD Perfect 10 Peel UNIVERSAL
Replenix MD Perfect 10 Peel Intermediate
RI Dermatology and Cosmetic center is committed to providing advanced aesthetic enhancements and Anti-Aging Medical treatments through MD developed, and supervised services.
Our Staff is highly skilled and trained to perform with the most modern technology. Reduce wrinkles, reduce sun damage, reduce spider veins, tighten skin, remove unwanted hair, and more!
Request A Spa Appointment
Contact us today to set up your first appointment.